today is are great day for them
all secret…has been know by pn misnah…
haha
pity them
today…running smoothly include all my duty….
but one thing i hate for today…
I got two meeting in same time…
briged cyber n prefect meeting….
wtf….
but first…
i got to prefect meeting first…
but i fell bored coz the meeting is just only
for 'jamuan'
haha…nosense
so i tell them that cikgu fahmi ask me to go pc lab asap…
so…they all let me out…
hhaha….
on brigde cyber meeting…
just discuss about our school forum…
pretty good.
yeah…buri….
our meeting…haha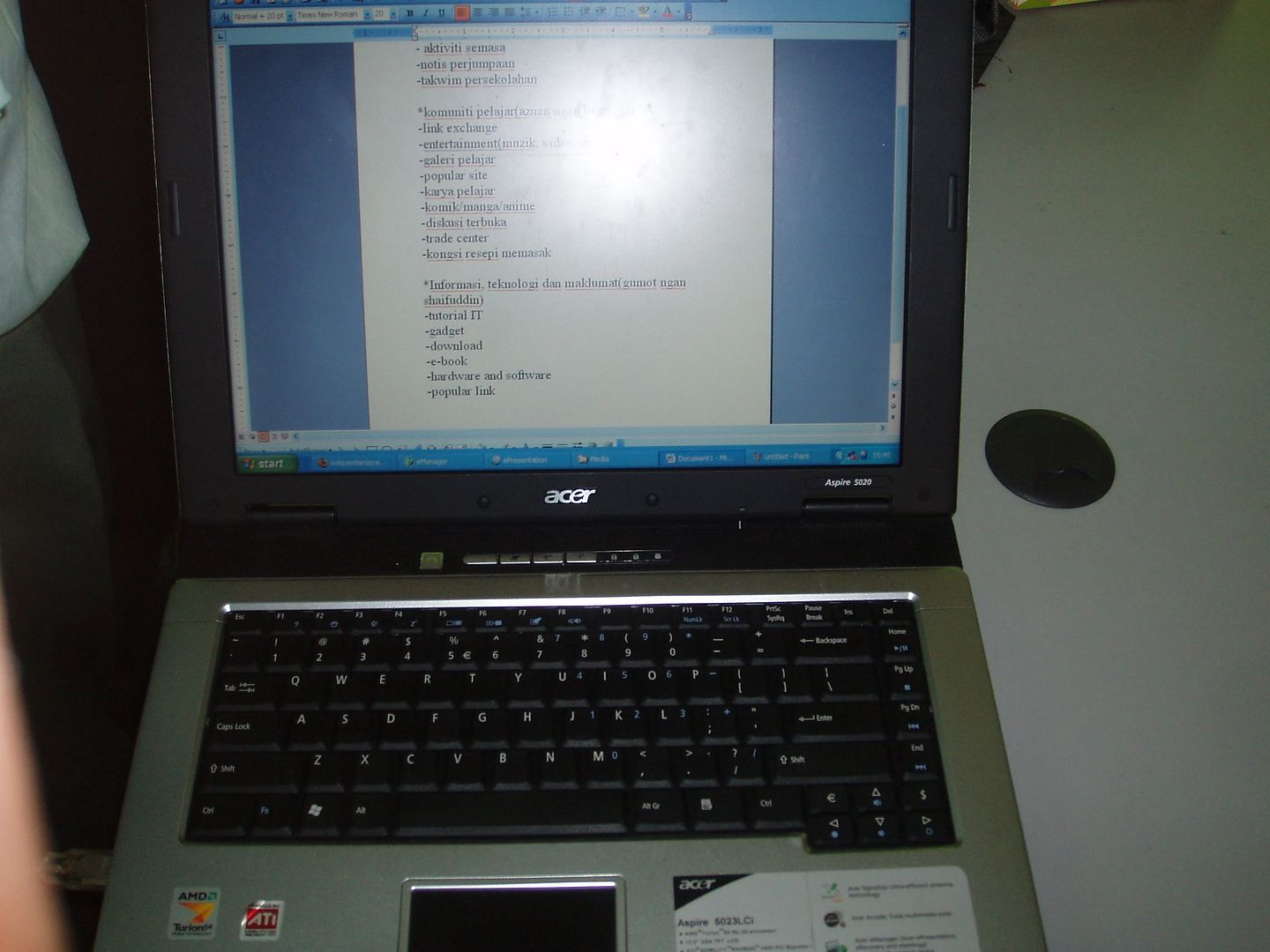 school laptop…..
cheap n branded..